Unluckyforsome Got Lucky With Their Bingo Wings!
by Penny Walker
Unluckyforsome had been running a hunt across the UK to find the perfect pair of bingo wings. They searched high and low to find the woman they thought could best represent the spirit of bingo, and after months of wading through hundred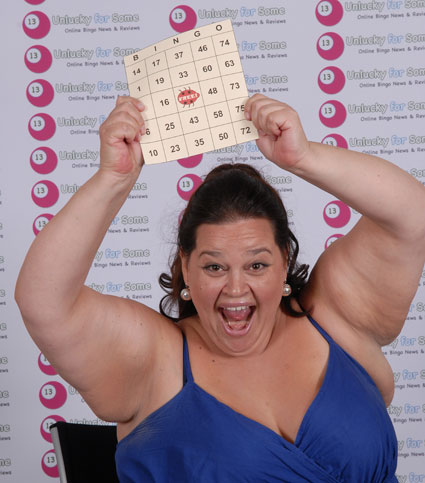 s of submissions, they found 'the One'. *Drum Rolls.................* Presenting Ilana Flade, the winner of the Bingo Wings Idol 2009! This lucky lass has now become the  face (and arms) of the soon-to-be-launched worldwide campaign for the online bingo site.

Ilana was up against 200 applicants, but her vivacious personality took her to the top of the leaderboard! For those who have been following this story, there were plus size models and actors that had applied for this coveted prize.  The aim was to get the real women of Britain into the limelight. The company that hosted the campaign said that they didn't want a sick thin model to represent their brand. They were looking for someone real, someone who could make that connection with the masses and at the same time have a fun time playing bingo.

Ilana has definitely bagged herself a deal with this advertising contract, as she not only wins the £1000 prize money, but as the face of this online bingo comparison site, she will get paid £100,000 for her contract. Ilana said that she had always been a big girl, but it had never bothered her. She is right confident and knows how to flaunt what she's got, and not just that, she is also an avid bingo fan. All has ended well for this competition, and if you have missed out on getting out there and showing off your stuff, worry not, for we think, this competition will definitely make a comeback next year!